Feasting – Drinking – Enjoying
Prepared with an appetite to satisfy
Taste & Savor
Polishing the experience of your stay, for us means to make you feel as welcome and as comfortable as possible, with sincere, warm and genuine Greek hospitality. In that spirit, it is common knowledge that Greeks are passionate people who enjoy life and the company of others. Food, social life and feelings are entangled so densely. As a result, for us Greeks, food, wine, an invitation to dinner is not just food in plate; it is an invitation to one's home and heart. Through, around, with food and mezedes (Greek finger food), we love, we fight, we discuss, we connect. And that is exactly what we want you to feel when you enjoy a meal at Ostraco Hotel & Suites. Our chef's favorite is going off menu to address your appetite & mood.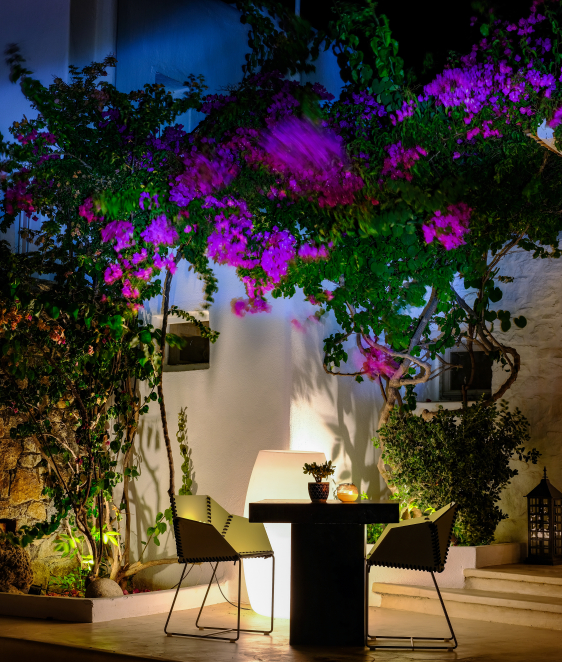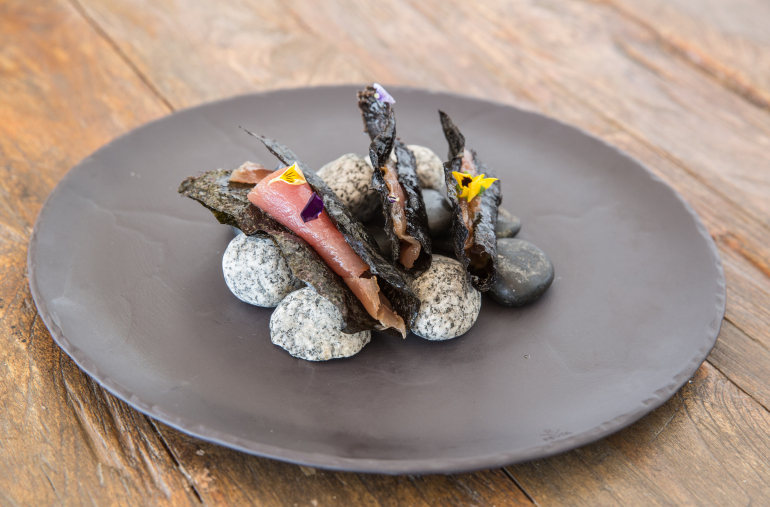 Mykonos Casual Fine Dining
Prepared with an appetite to satisfy
The hotel's main restaurant by the swimming pool, is serving nightly, dinner à la carte for our guests and friends. Dinner chez-nous requires no dress code, serves extraordinary bites and enjoys a relaxing, almost private atmosphere. We are meticulous about the ingredients we use, and we are thorough in our search for premium products from the Cyclades complex and from producers around Greece. Many of our fresh, bio greens and herbs are handpicked from our own garden, ensuring premium quality and taste for every plate served. Our cuisine is contemporary Mediterranean with references to traditional Greek recipes and we do bake our own bread. Don't hesitate to ask for something off menu, our chef just loves putting together something delicious on the spot for your appetite & mood. We may also suggest the appropriate wine or perhaps champagne that would go with your order, from our fine selection stored in our petit wine cellar. The hotel's pool area is impressively lit at night and the view of the bay below is captivating. Bon Appetit!
Serving Hours:
14.00pm – midnight
Breakfast à la carte
Kick start your day!
Breakfast à la carte style is being served daily at our Restaurant. Enjoy your morning coffee at the company of other Hotel guests, while savoring some our home cooked and baked breakfast delicacies. Dairy products such as milk, yogurt and cheese are brought in by local producers however we also serve vegan alternatives. Do try out some of our local pastries, served right out of the oven or choose any of our different egg recipes (omelet, boiled, scrambled, fried and so many more ). A fulfilling, healthy breakfast will keep you energy levels high throughout the day. Kalimera!
Serving Hours:
08:30-11:00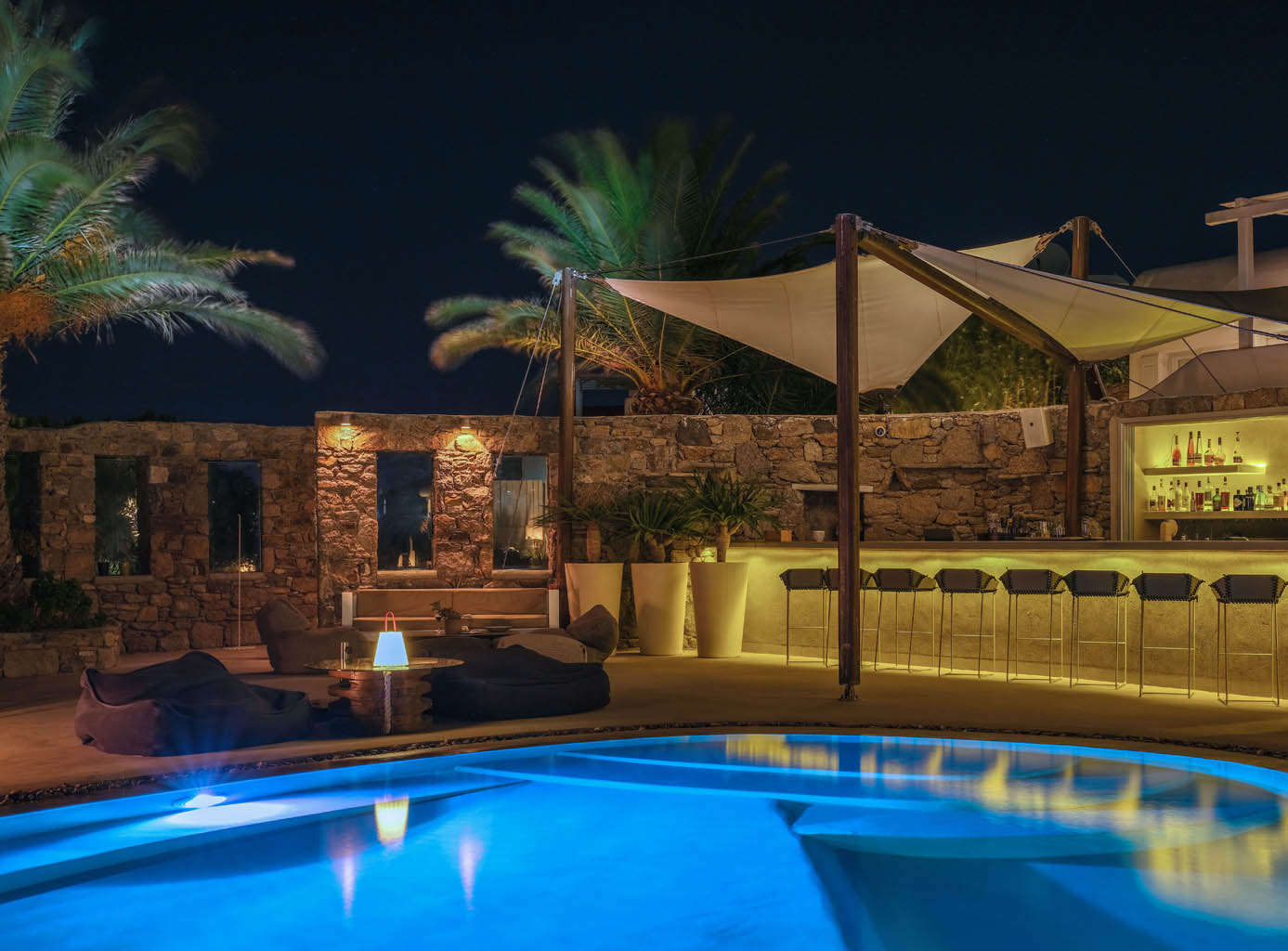 Pool Bar
Fun of Socializing
The pool bar is the absolute kicking heart of Ostraco Suites. Open daily, from morning until late at night, the pool bar is serving snacks, drinks, beverages mixed with fun, sassiness and a bit of naughtiness. We do enjoy our time around the pool bar and we welcome everyone to join us for afternoon cocktails and spirits. Do expect that all possibilities are up in the air and what might have started as a casual gathering, mind end up a spontaneous full blown dance party. We let the energy take us wherever, and enjoying the good times is what everyone is looking for.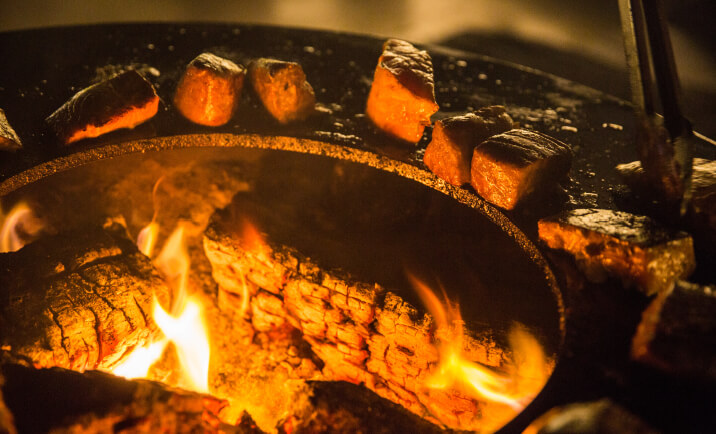 BBQ
Stones of fire
Every now and then, we organize in house steak and seafood BBQ lunches or dinners, depending upon the number of guests interested in participating. Traditional, rural Greek cuisine entailed a lot of slow cooking and grilling on charcoals. Try out some mouthwatering local meat dishes such as lamb/pork ribs, burgers, steaks and sausages filled with local herbs, or a delicious freshly caught fish and seafood on the grill. A full blown Greek BBQ is an experience in itself.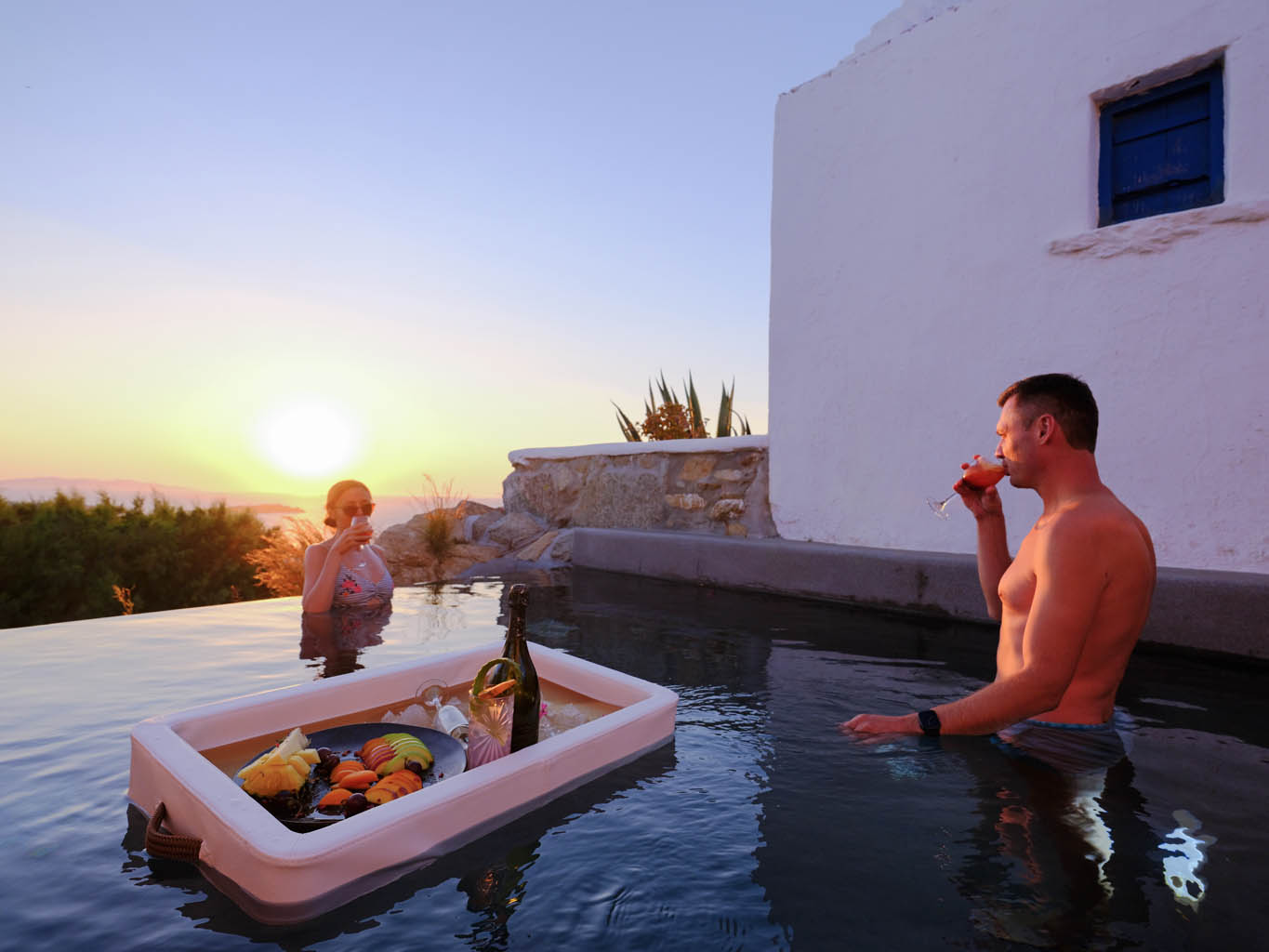 Room Service
For extra canoodling time
We serve breakfast and a special menu which includes snacks and light meals at the convenience and privacy of your suite. Holidays are about letting go of stress and pressure, while giving into a slower pace where you allow yourself some pampering. Enjoy your breakfast with your loved one by staying in and enjoying some quality time together.