Simple, sincere, serene, soulful
This, modest in size, boutique hotel is run by a local family, offering authentic Mykonian hospitality to its dear guests. In a 6.000sqm plot, Ostraco Suites consists of 6 different building blocks, housing 22 rooms and luxury suites, facing west and enjoying panoramic views of the Aegean Sea. Every room and suite are white washed plastered, an architectural archetype of the Cycladic islands and equipped with understated luxury amenities, design furniture and unique features that make your stay ultra-comfortable and stress free. Monochromatic palettes used and minimalism in forms are deliberately used so as to leave you enough 'room' to add your unique presence and energy. Our rooms and suites can accommodate 2 to 5 guests depending upon your choice of room type. Please contact us in case you need adjoining suites for larger groups.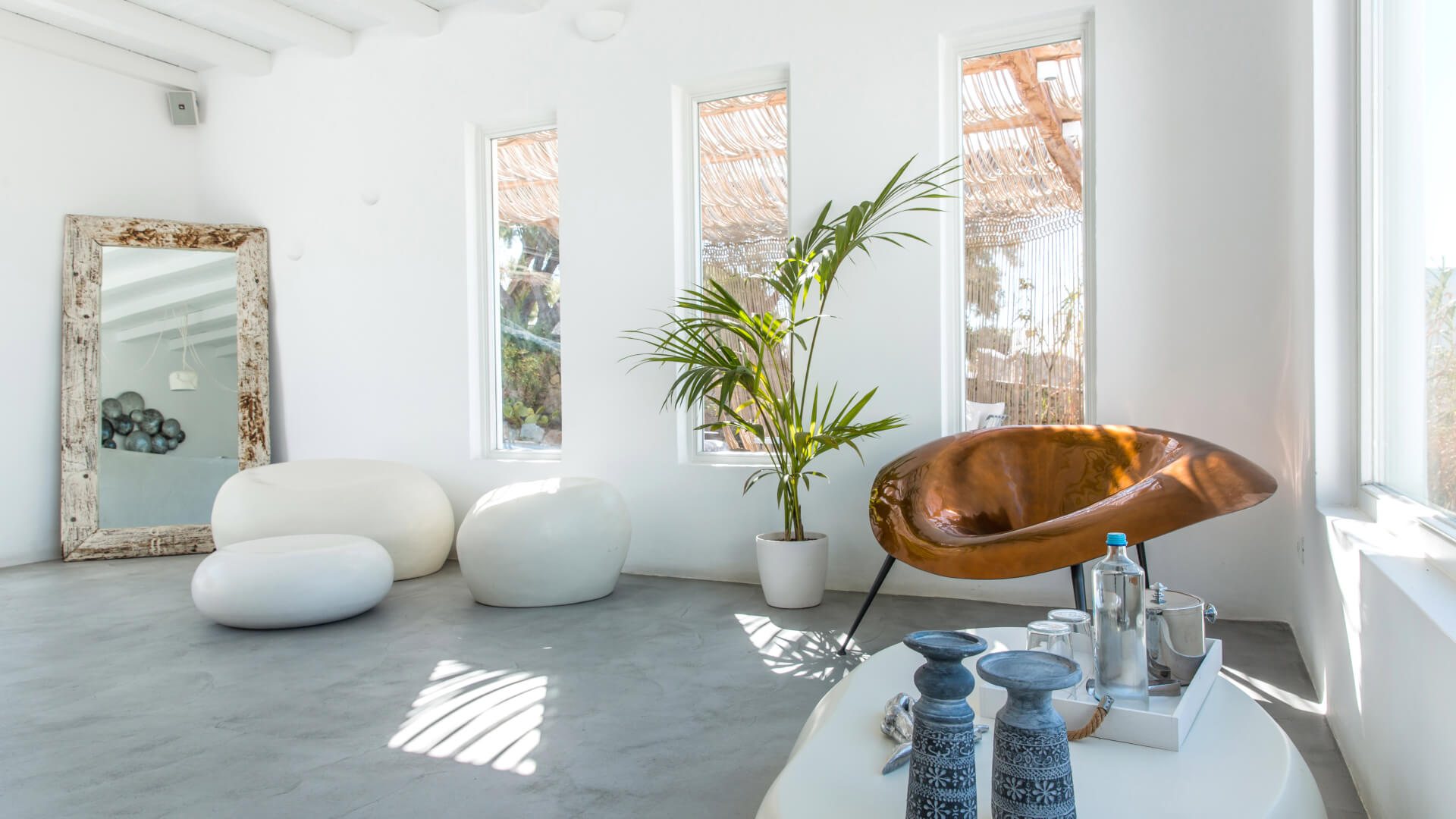 Accommodation
Αll rates include:
1. Daily a la carte Breakfast with local delicacies
2. Welcome drink upon arrival
3. Early check-in-late check out (subject to availability).
4. Personal Concierge Service
5. V.I.P. check in procedure from the Hotel Manager.
6. Free Wi-fi
7. All Applicable Taxes