Our passion is your
pleasure
Enjoy
Surely you have travelled before, stayed at hotels, had the opportunity to escape your everyday life and let others take the reign of your comfort and pleasure. We too, are kind of what you expect but yet not entirely so..! During your check-in we set the tone of what sort of hospitality services you might expect throughout your stay. Our staff is super friendly, consistent and reliable to all your queries. We are here to assist you in any way possible, whenever needed, yet we can also be very discreet almost invisible, when the circumstances require privacy and discretion. Our entire game play is to let you be you in your most relaxed and comfortable state of mind. We have designed a set of services and amenities to complement our philosophy and vision for your Mykonian holidays.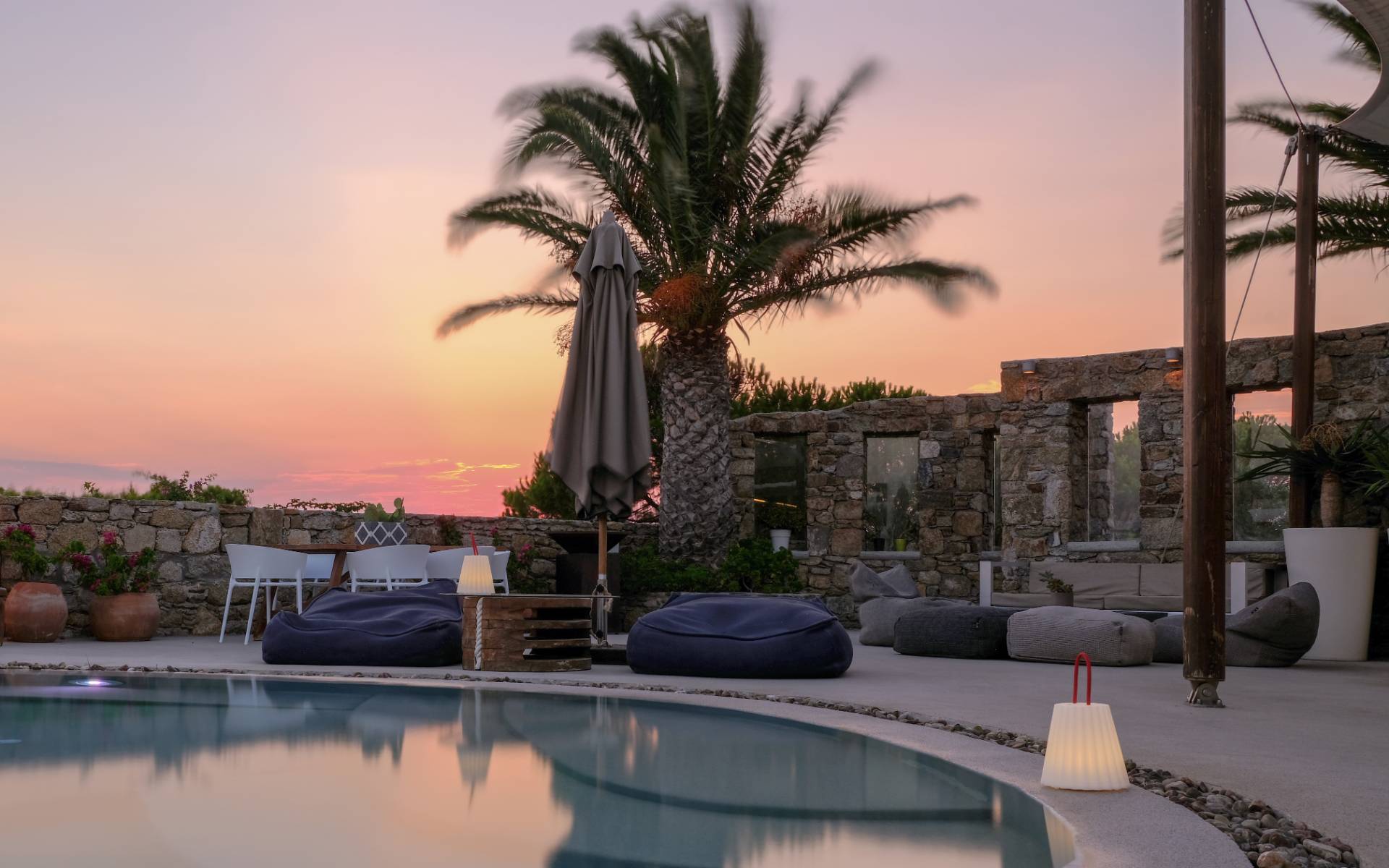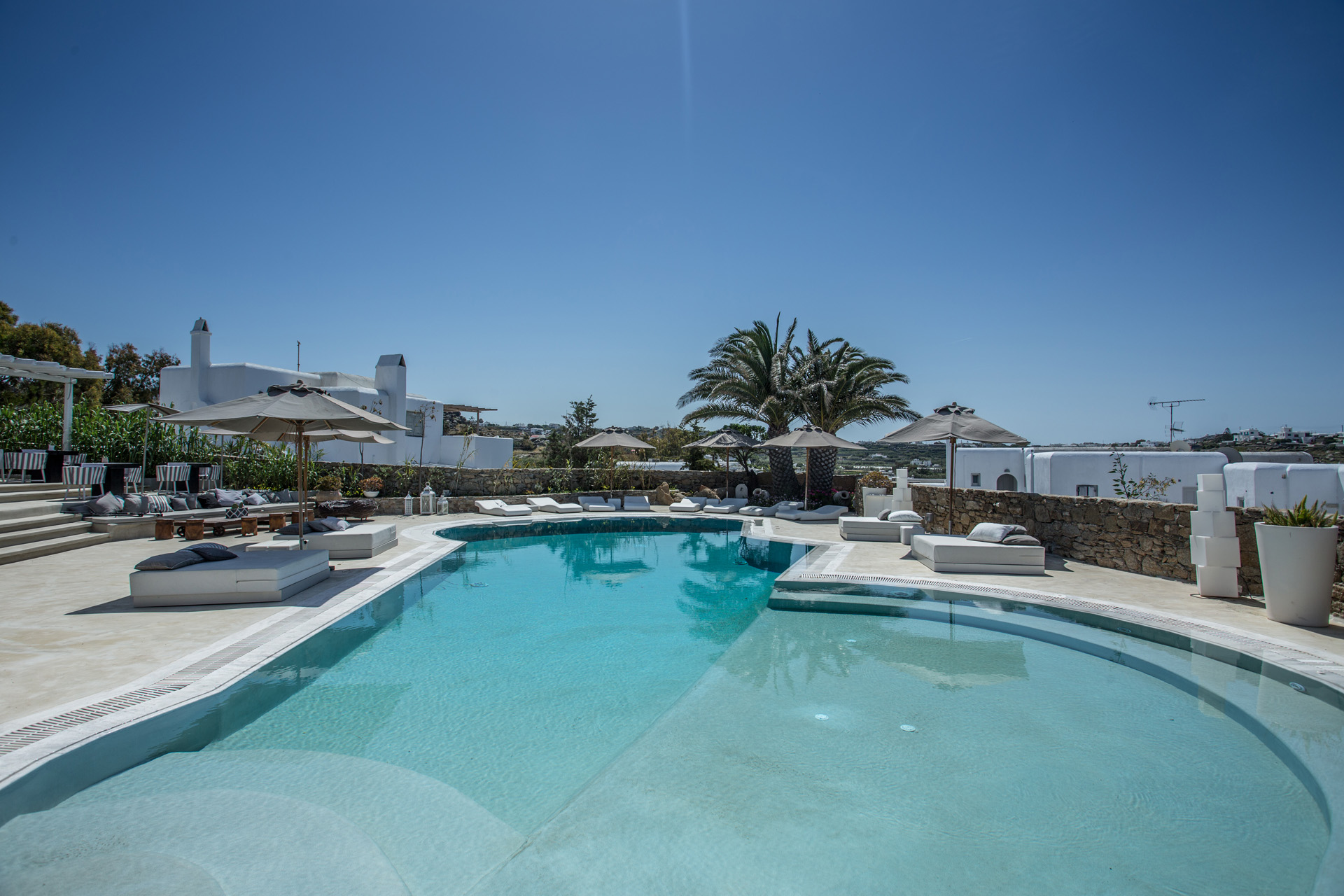 Swimming Pool
The swimming pool and the surrounding area which also includes the sun-lounging area, the cocktail bar and our Fine Dining Restaurant is surely the throbbing heart of the hotel. From early morning till late in the evening when multicolor LED lighting changes the atmosphere from soothing to sexy, our pool is our go-to-place when you want to escape to your own Mykonian bubble, away from the heavy crowds and the craziness. Our exterior landscape with the pergolas, the shades, the pool and the F&B facilities overlooking the Aegean Sea compose a private, sensual sanctuary.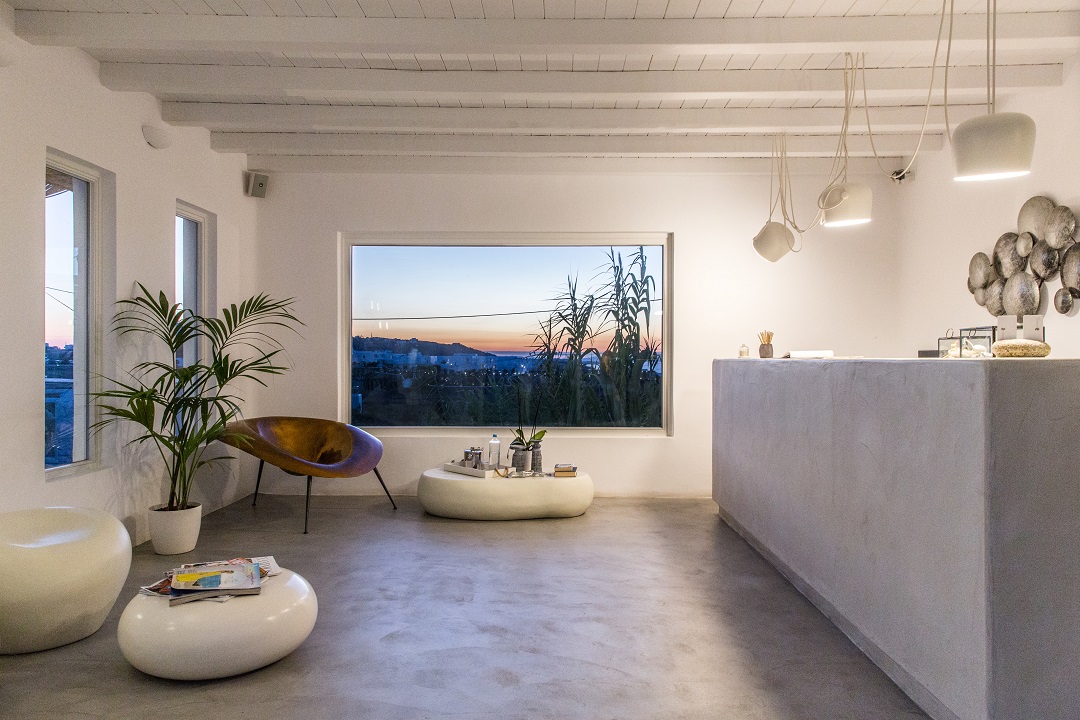 Reception
Taking at heart the moto that 1st impressions are important since you only get one go at it, it is crucial to your overall experience that we get off to an excellent start. Our reception (open 24/7) warm heartedly welcomes you and sets the tone to what one may expect. You will be greeted by a friendly, helpful and savvy staff in an architectural space where every object and piece of furniture serves a practical purpose in a highly aesthetic way.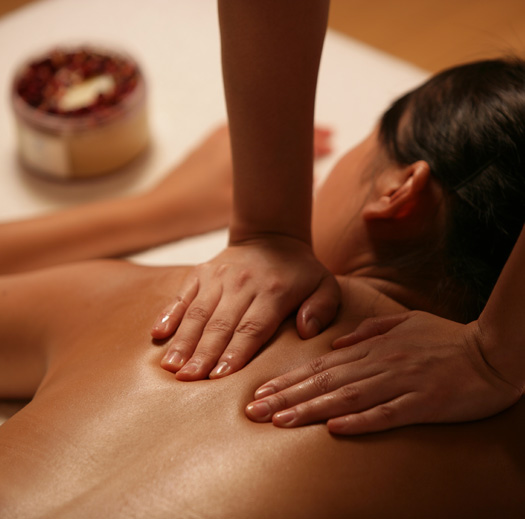 Massage Therapies
In a specially allocated outdoor area, we invite you to have your personal massage therapy and alleviate all the stress you carry with you. From face massage, to full body holistic therapies, we consult with you about any specific health issues, and our professional, certified masseurs will make a targeted suggestion. In case of interest we also carry out couple massages in the privacy of your accommodation. Please feel free to ask us for any information.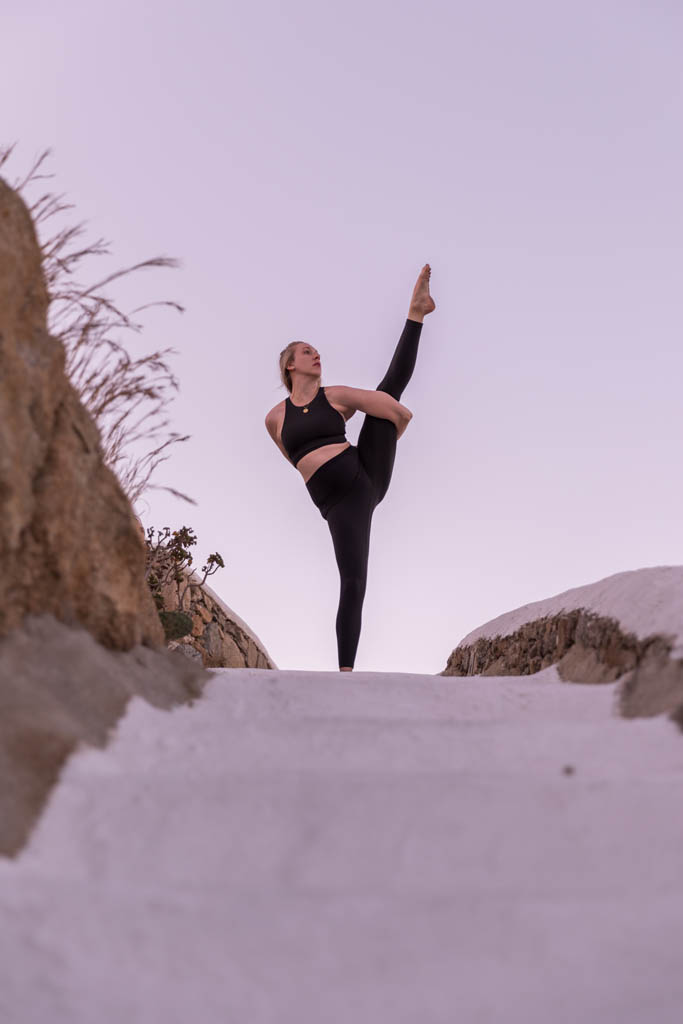 Outdoor Yoga/Pilates sessions
In recent years, anaerobic exercise has gained a lot of popularity and loyal fans. The reason behind it is that it is transcends the typical notion of fitness exercise and it is rather considered a holistic lifestyle that nurtures the mind, body and soul. We have incorporated outdoor Yoga and Pilates sessions in groups or private, for the sole purpose of your well-being. The scenery is ideal and so are the weather conditions. Have a go and perhaps your will feel the Cycladic energy in your soul.
"Petit" Boutique
Thinking and operating outside the box is something we often do for the welfare of our guests. At the reception area you will find our "Petit" boutique which is the result of such a mentality and of our collaboration with the Montroi brand. As stated in their official website, MONTROI is for those who appreciate quality over quantity, and who opt for authenticity in all things. In our little boutique store, one may find a fine selection of goodies and accessories, designed for the needs of the frequent traveler who travels light and always in style. Furthermore, you may also find the paintings and sculptures of the famous artist Chrissa Andronikou, co-owner of the hotel.